About me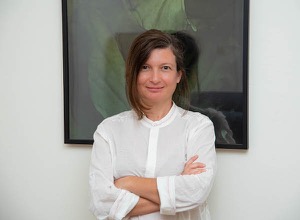 My name is Eleni and I am a Licensed psychologist. I work primarily with individuals providing a safe, therapeutic environment where people can share their experiences and emotions. I studied psychology at Aristotle University of Thessaloniki, Greece and I completed my Masters in Neuropsychology at the University of Bristol in the UK. I have worked in hospitals and private clinics in the UK, Singapore and Greece. Refugee mental health has been my most recent focus, working with NGOs and international organisations. I teach "Trauma and the Remaking of the Self" at the College Year in Athens.
The Space
We can either do the sessions online or we can meet at the office. The office is located on a small, quiet street right next to Panormou Metro Station (20 meters) and it has its own, private entrance. When needed, I can do home visits also.
Don't hesitate to contact me for any further questions or concerns.
Contact
Louka Bellou 4
next to Metro St. Panormou, Athens
📞 (+30) 6987029630
Opening Hours
Mon - Fri: 6pm - 10pm